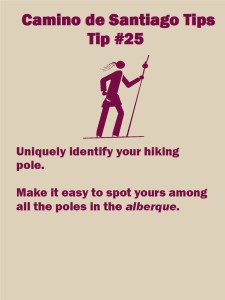 Uniquely identifying your hiking pole will help you spot yours among all the similar poles. Use colored or reflective tape, ribbon, Camino shells, or something meaningful to distinguish your stick.
Too often, a pilgrim will pick up a pole, march off without using it, and then realize it's not hers when the fit is not right.
Another alternative is to use collapsible poles which can fit into your pack. Most hostels will allow these inside the building.